J&K police launch 'Mission Shakti', girl students to get self-defence training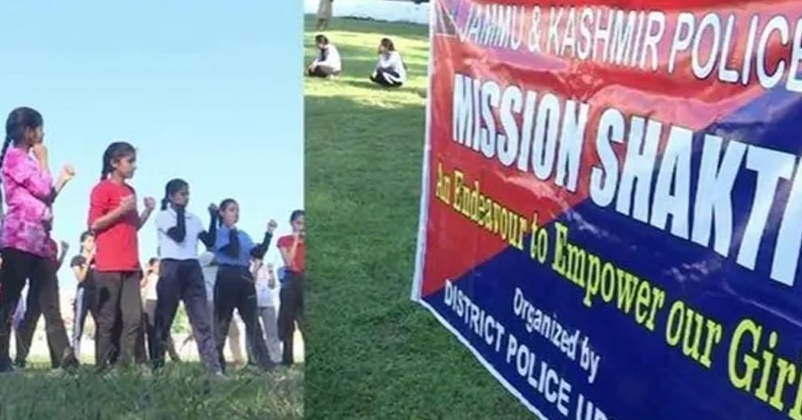 The Jammu and Kashmir Police Department has launched a one-month self-defence training programme called Mission Shakti for women students in Udhampur area. The initiative aims to empower girls so that they can protect themselves under any kind of situation. Talking about Mission Shakti, the Physical Education Teacher of Girl High Secondary School, Udhampur said that the training is being conducted under the Mission Shakti Programme. Training is being imparted to girls here. He said that the parents of the girl students cannot protect them at all times, so we are training them to defend themselves. He further said that so that they can face any problem.
State that 45 students from various schools and institutions are participating in the Mission Shakti Programme. Girls from far flung areas of Udhampur district are also participating in the event. Sneha Pathak, a student present at the training, said that girls coming here from villages have no knowledge of self-defence. He said that now that the police have organized the camp, they are being told about it. He further said that the girl students participating in the training are now relieved that if there is any problem, they will be able to protect themselves. It may be recalled that the Indian Army had organized a 45-day free cutting and sewing programme for girls living in remote areas of South Kashmir's Anantnag district on September 23.
Tags :- jammu kashmir news,jammu kashmir,jammu and kashmir news,jammu and kashmir,jammu and kashmir encounter,encounter in jammu and kashmir,jammu kashmir terror attack,jammu and kashmir news today,jammu and kashmir terror attack,jammu & kashmir,jammu kashmir terrorist attack,encounter in jammu & kashmir,kashmir,jammu kashmir terror attack today,terrorism in jammu and kashmir,terror attack in jammu and kashmir,kashmir news,kashmir encounter