Uttarakhand Rain and Floods: 37 people killed so far, 4 lakh to be helped by kin of deceased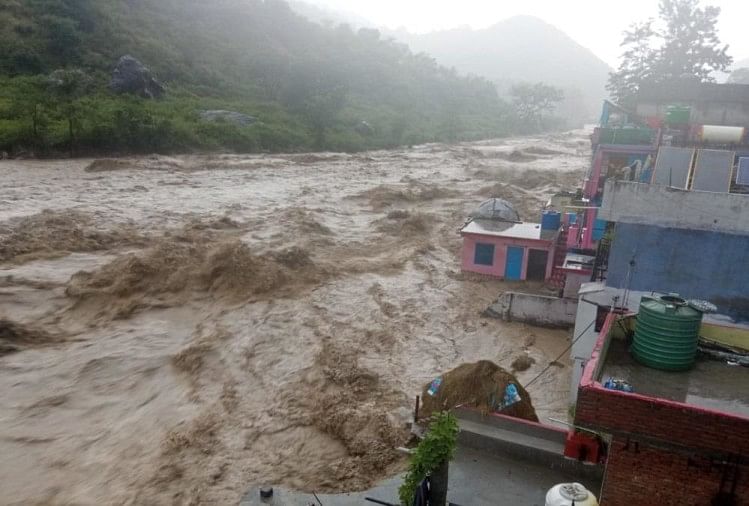 In Uttarakhand, unseasonal clouds lashed Kumaon on Monday and Tuesday. 37 people died due to landslides, house collapses, current running in water etc. Nainital had the highest number of 27 deaths on Tuesday, six in Almora and one each in Champawat, Pithoragarh, Bageshwar and UdhamSingh Nagar. At present, the death toll in government claims has been reported as 22. The death toll in the state has reached 43 in two days of rain. Nine have been reported missing. Meanwhile, no casualty was reported in Garhwal on Tuesday. Three people lost their lives here on Monday. The day-long evacuation of chardham commuters and other stranded people continued throughout the day by opening the blocked roads as the weather cleared.
The highest number of 27 people have died in Nainital district due to devastating rains. Five of them were killed in Doshapani Mukteshwar, six in Chaukhuta, nine in Sakuna, two in Bohrakot, one in Chaupada, one in Bhimtal, two in Kanchi Bhawali, one in Ramgarh. In Almora district, six people were buried in debris at different places. In Almora district, three of the six people were from the same family in Village Rapd in Bhikiasan area.
One woman from Almora Chitai village and a young woman from NTD area of Almora. A woman was also killed in Sialde in Almora district after being buried in a debris. In Champawat, one person was killed in a landslide at Telwar. Two people are missing. One person has also died in Pithoragarh district. In Rudrapur (UdhamSingh Nagar), the daughter-in-law of Rampur MLA Kamlesh Shukla died of electrocution during rain. Meanwhile, the body of a farmer has been recovered in Bajpur on Monday.